Mclarin Fresh Semen Collection & Analysis
£117.00
Orders must be placed by 9am the day before semen is required. We cannot guarantee delivery for any orders placed later than this.
Year:      2017
Height:  15hh
Sire:       Ellerston Clarin
Dam:      Twitter
Price EXCLUDES nomination fee.
Description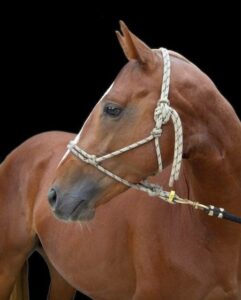 2017 15hh Pedigree: Dam – Twitter (Twiggy x Livingston),
Sire – Ellerston Clarin (Claret x Machitos Diez)
McLarin has done his break in and re-ride and is now stick
and balling. His mother, Twitter, is the daughter of
Ellerston bred, Twiggy (Kiely x Norman) and by Livingston
(Lizzy x Clark). Twitter won Best Playing Pony in the
Queen's Cup 2019 with James Harper and in the
Coronation Cup 2019 with Facundo Pieres. McLarin's
father, Ellerston Clarin, is out of famous Ellerston mare,
Claret (Pinky x Monty) and by Machitos Diez (Machitos
Jazz x Open Especial). Available fresh or chilled.
Colour: Chestnut
Owner: Ed Hitchman
Contact:
Tel:
Please note that you are responsible for ensuring that the nomination fee of £1500 incl. VAT is paid directly to the stallion owner prior to semen being sent. We are not authorised to send any semen out without confirmation of this nomination fee being paid.