Fagin Fresh Semen Collection & Analysis
£117.00
Orders must be placed by 9am the day before semen is required. We cannot guarantee delivery for any orders placed later than this.
Year:      2017
Height:  15hh
Sire:       Ellerston Clarin
Dam:      Faye Belle / Wili
Price EXCLUDES nomination fee.
Description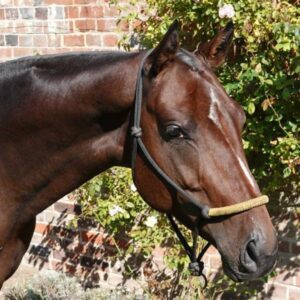 Born: 2017, 15hh, Pedigree, Dam: Faye Belle / Wili (Vale of Belvior X Lucky Story) Sire: Clarin (Claret X Machitos Diaz).
Fagin has started his polo training well, he shows huge natural ability combined with a lovely temperament and a great action. His mother, Faye Belle (Wili) first played high goal at 5 years old with Pelon Stirling in Spain. The next season she played the UK high goal as the youngest horse in Pelons string and got best playing pony in the quarter finals of the 2017 Queens Cup. She then won best playing pony in the semi finals of the 2018 Gold Cup and also won the retraining of race horses elite polo pony award. At the end of the 2019 season she went to Argentina, and has since played the last two Triple Crowns winning both Open's at Palermo with La Dolfina. Has also recently been played by Poroto Cambiaso. She's a big part of Pelon's breeding programme, Cria Orential. Father, Ellerston Clarin, is out of a famous Ellerston mare, Claret (Pinky x Monty) and by Machitos Diez (Machitos Jazz x Open Especial).
Please note that you are responsible for ensuring that the nomination fee of £1000 is paid directly to the stallion owner prior to semen being sent. We are not authorised to send any semen out without confirmation of this nomination fee being paid.