Sire: Irentina Clarin
Dam: Surgerencia
Nomination Fee: £1100 (plus VAT)
No Foal Free Return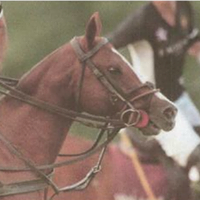 Available fresh and frozen (UK & EU)
A stallion played by Pablo MacDonough in the high goal all over the world.
Currently in the UK and retired from playing.
Mother is a famous mare of theirs, Sugerencia, and father is their stallion Irentina Clarin.
Supremo has many full sisters still playing high goal and offspring playing high goal in Argentina.
Managed by Equibreed UK.
For frozen semen orders please contact the Equibreed Team.